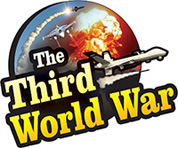 Washington: Secretary of the Treasury Steven Mnuchin warned regarding cryptocurrency saying that Cryptocurrency and Bitcoins are used for the transaction of billions of dollars for Cybercrime, tax evasion, ransom demands, narcotics trade and human trafficking. Many people have tried to use cryptocurrency to raise funds for misconduct and carrying out criminal acts. Therefore, cryptocurrency has become a national security issue for the United States.' This warning coming from the US Secretary of the Treasury, coming at a time when companies like Facebook are planning to launch cryptocurrencies, becomes sensational.
Only last week, a Social Media Meet was organised in the White House. During the meeting, President Trump, while targeting the Bitcoins and cryptocurrencies, criticised the Libra cryptocurrency being launched by Facebook. President Trump said 'These cryptocurrencies having no control, promote the illegal and immoral activities.' He had lashed out at the cryptocurrency being launched by Facebook saying that, Facebook Libra is a virtual currency, and there is no basis or credibility to it.
The attack of the US Secretary of the Treasury on the cryptocurrencies becomes significant following the criticism showered by the US President. Secretary of the Treasury Steven Mnuchin repeated the same issues as the President and took a stand that cryptocurrency and crime have a close connection. But at the same time, indicated that the US administration is looking at this very seriously by referring to it as a national security issue. He indicated that the US administration would be controlling these currencies saying 'Facebook, Bitcoins and other digital currencies should follow all the rules and regulations applicable in the conventional financial institutions.
Secretary of the Treasury Steven Mnuchin said that the digital currencies, including Libra, by Facebook, must implement the regulations applicable to prevent terrorfunding. At the same time, US Secretary of the Treasury pointed out that the digital currencies are not limited to a country and are global. Saying that the United States will take care to control these currencies and services at the international level appropriately, Mnuchin indicated action against these currencies.
Since the last few months, the issue of monopolistic practices and the free functioning of social media companies has become a central point of dispute in the United States and Europe. The US Congress and other major US agencies have initiated inquiries into these companies from the social media and information technology sector. At the same time, the Secretary of the Treasury seems to have started a new row, indicating to target the digital currencies being launched by these companies. If a country like the United States takes an open position to act against these digital as well as cryptocurrencies, their status and transactions at the international level can be hampered.
It has been revealed that the countries currently opposed to the United States, like Venezuela and Iran, have started their cryptocurrencies. Against this background, the indications of initiating action against them become important.