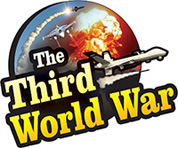 Washington/Kabul: US President Donald Trump stated, "If the United States withdrew its military as per the peace deal with Taliban, Taliban will blow away the Ghani government, in Afghanistan and assume power." President Trump reminded the Afghan leaders of the looming threat, saying that the Afghan leaders will have to take care of their country.
Following the peace deal signed between the United States and Taliban, during the Qatar meeting, on last Saturday, the terror attacks in Afghanistan have increased further. The US Secretary of State expressed concerns over the situation in Afghanistan and appealed to the Taliban to try and establish peace in Afghanistan. Pompeo also claimed that the peace deal with the Taliban is unaffected.
Therefore, it was expected that President Trump would give his reaction in the matter, during the press briefing, at the White House, on Friday. But the US President pointed to the challenges faced by Afghanistan. President Trump said 'After the US military starts withdrawing from Afghanistan, Taliban can overthrow the Ghani government and take over the government.
Saying 'The United States has been present in Afghanistan since the last 20 years and it has protected the country. But it cannot be said if the United States will be here for the next 20 years. Therefore, the Afghans will have to secure their country.' President Trump reminded the Afghan government and security forces of future challenges. The US President also expressed confidence that the Afghan government will be able to protect the country even after the withdrawal of the western militaries.
Since the last few days, terror attacks are on the rise in capital Kabul and many other major cities. The Afghan military, police, government officials and leaders are being targeted in these attacks. A strong possibility is being predicted that the Taliban is behind the attacks. It is claimed that Taliban is realising the threat that the attacks will continue till the Afghan government releases their 5,000 detained comrades. President Ghani has demanded a guarantee that the Taliban will stop the attacks after the release of these terrorists.