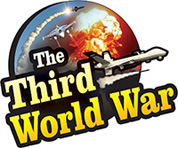 Moscow: Russian Finance Minister Anton Siluanov claimed that Russia could maintain its economic progress on the strength of its gold reserves, despite any slump in the oil prices, on the international level. Russia has a gold reserve of more than 2200 tonnes valued at USD 108 billion. At the same time, Russia has added to its foreign reserves, and in October 2019, it was over USD 535 billion.
The United States had imposed large scale sanctions against Russia, following the Russian acquisition of Crimea province. At around the same time, the crude oil rates started to decline on the international level. In 2016, the crude oil rates had dropped to USD 26 per barrel due to which the Russian economy was severely jolted. To tide over this situation, Russia started the process of reducing its investment in US dollars and increasing investment in gold. The Russian policy seems to have succeeded as the foreign reserves and gold reserves have reached record levels, within a matter of just five years.
Russia has consistently increased its gold purchases over the last few years. In 2018 alone, the Russian central bank purchased more than 274 tonnes of gold. In the first nine months of this year, Russia has acquired a whopping 130 tonnes of gold. This makes Russia a country with the fifth largest gold reserves, in the world. Along with Gold Russia has increased its investment in Euro, Chinese Yuan and Japanese Yen.
The assertion of the Russian Finance Minister Anton Siluanov, regarding the progress of the economy and the confidence shown in the Gold stocks, is based on this background. While expressing confidence in gold, he also accepted that the Russian economy is still mostly dependent on oil, and the changes in the market can even affect the economy. Siluanov expressed a hope 'The current rate of oil in the international market is comfortable for Russia and Russia had considered a price of USD 42 per barrel while budgeting. Therefore, the economy will not be hit to a great extent.'
The Russian Foreign Minister expressed confidence that even if the oil rates dropped, the economic objectives could be achieved liquidating the Gold stock. Russian Foreign Minister Anton Siluanov made a firm assertion regarding the foreign and Gold reserves 'Russia can fulfil its objectives, for the next three years, even if the oil rates dropped to USD 20 or USD 30. I am sure that there will be no effect on the Russian budget.'