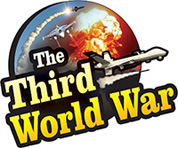 Washington: The United States seems to have reaped the benefits of the agreement signed between the main organisation of oil-producing countries, OPEC and Russia for raising oil prices. Russia and OPEC had signed an agreement to reduce oil production with the objective of creating a hike in oil prices. The United States has taken advantage of this and has increased its oil exports worldwide and taken its European business to record levels. The United States has exported a staggering 6.8 million tonnes of crude oil to the European countries. Thus, it is apparent that the United States has intensified its trade war against Russia and OPEC.
In 2015, the United States had taken the decision to revoke the ban on export of crude oil, imposed since the last four decades. Within just three years, it started exports of crude oil worldwide, from India-China-Japan to the European countries. US President Donald Trump has adopted an aggressive stance in this matter and has started implementation of assertive plans to counter OPEC as well as Russia.
China, Japan, India and the European countries are amongst the largest importers of crude oil. The United states has targeted these countries and has been increasing its exports by offering price subsidies and other sops. Europe is said to have a large share in this.
Europe is believed to be reliant mainly on Russia and the Middle Eastern countries for its crude oil requirements. It imports more than 20% of its crude oil from Russia. In view of the tensions created in Ukraine and Georgia over the last decade, warnings have been repeatedly issued to Europe stating that Russia can use this fuel export to it as a weapon. Russian officials and leaders also had made statements on similar lines.
Against this backdrop, the United States has also proposed cooperation to the European countries in other sectors along with crude oil export. As a result, the UK, Italy, the Netherlands, Poland, Norway, Portugal and others have started importing oil from the United States. The traders and analysts in the crude oil sector, have claimed that the reason behind this shift is also that the US crude oil prices are lower than the others. As of today, the rate of the global brand "Brent Oil" is $73 while that of the United States "WTI Oil" is priced at approximately $68.
The experts as well as analysts are claiming that this increase in crude oil export by the United States to Europe and other countries is a part of the trade war in the crude oil sector. The United States is keen to put an end to Russia and OPEC's domination in the oil sector and crude oil is being used as an effective tool for this purpose. Few days ago, President Trump had clearly stated these intentions of the United States while criticising OPEC with his statement, 'Artificially raised rates of crude oils will not be accepted'.