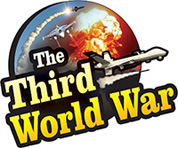 Geneva/Beijing/Seoul: – The World Health Organisation (WHO) announced that the extent of the Coronavirus epidemic is increasing consistently, and because of the spread and effects of the outbreak, it has reached the level of the highest threat. Mike Ryan, a senior official in the WHO has announced a high-alert in respect of the epidemic saying 'This is a reality check for all the countries in the world. Wake up and get ready. The epidemic in on its way to your country, and it is important to be ready. It is necessary to be prepared for your citizens and at the same time, for others in the world.'
The Coronavirus epidemic is seen to be spreading rapidly to the corners of the world. Excepting Antarctica, more than 50 countries have reported cases of Coronavirus infection. As per the information received on Friday, the number of patients in the world has crossed 85,000. At the same time, the number of deaths has reached near 3,000. According to the information revealed by the Chinese agencies, 2,923 people have died in the Coronavirus epidemic.
The local agencies claimed that the number of cases and deaths in the Wuhan and other affected areas are reducing. But at the same time, the Coronavirus is on a rampage in South Korea, the Chinese neighbour. In the last 24 hours, more than 800 people have contracted the disease. This has taken the number of infected people in the country to over 3,000. Seventeen people have reportedly died due to the Coronavirus epidemic.
Following South Korea, the number of patients in Iran and Italy is also on the rise. As per the information released by Iran on Saturday, 300 more patients have been found in the last 24 hours. This takes the number of patients in Iran to near 600. The Iranian Vice-President also is among the people infected by the virus. The official government sources informed that 43 people have died because of the Coronavirus.
Panic has gripped the Gulf countries because of the increasing influence of the Coronavirus in Iran. First Coronavirus patient was reported in Qatar on Saturday, and it has been revealed that the person had returned after a visit to Iran. Saudi Arabia and Kuwait have imposed a travel ban against citizens of Iran and other countries. At the same time, instructions have been issued to the citizens not to travel to Iran and the European countries. Australia also has announced a ban on entry for people coming from Iran.
Meanwhile, four patients without a history of travelling to China, Iran and European countries have been reported in the United States, which has created a quite a stir.