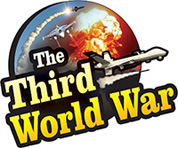 Washington: – The Chinese economy can become double the size of the United States at some time. Renowned entrepreneur Elon Musk suggested that if the United States intends to dominate the world as the military superpower, there is an immediate need for some revolutionary research in the defence sector. Musk retorted that in the absence of such research, the United States could be pushed to a secondary position on the international level.
A special conference was organised by the US air force at Orlando in the United States. Senior US air force officials interviewed Musk during the conference. Musk answered questions pertaining to the air force and space sector. Senior officials from the US air force endorsed the statements made by Musk.
Claiming that the economy is the foundation of a war, Musk pointed out that if China can surpass the United States on the economy front, it can also exceed the United States on the military front. Musk said that although China is under a monopolistic rule, there are many intelligent and hardworking researchers in the country who can build big and novel things. Musk claimed that if the United States fails to have some revolutionary discovery, the United States will lag in the defence sector.
Musk also advised that if one wants to expedite research in the defence sector, it is necessary to recognise and honour researchers from the field. At the same time, Musk warned that it would not be sufficient only to develop new concepts or technologies, but there has to be matching capacity to mass-produce the technology.
Will Roper, a senior official in the US air force, endorsed Musk's views regarding research. Roper accepted that the United States was lagging saying 'We will fail if the speed of research does not match the development speed of the digital world.' While talking about the role of the air force in war, Musk said that the times of the fighter jets are over and the drone warfare is the new technique and has also indicated that this will only be effective.