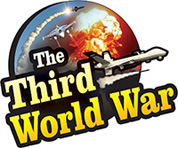 Beijing: The number of deaths due to Coronavirus has crossed 2,000. The epidemic has claimed 2,004 lives in China alone. Against this background, Chinese Foreign Minister Wang Yi has reached Laos in Vietnam to hold discussions with the ASEAN countries. ASEAN had expressed concerns over the Coronavirus epidemic in a joint statement. Whereas, Russia has banned all the passengers coming from China and has announced that this decision is to prevent the spread of the epidemic.
Coronavirus epidemic is on a rampage in China and nearly 2,004 people have died in the outbreak. The maximum deaths have been reported in the city of Wuhan. Warnings are also being used that the Chinese economy will take some time to recover from this jolt.
The efforts taken by China until now have failed to contain the epidemic. There is no possibility of success in sight in the near future. As per experts, developing a vaccine and testing it on humans can take many months. Therefore, stopping the spread of the epidemic is the only option available to China and the world. Against this background, the ASEAN countries have expressed concerns in the joint statement released.
ASEAN meeting has started at Laos in Vietnam and Chinese Foreign Minister Wang Yi has reached Laos to participate in the meeting. The Chinese Foreign Minister avoided talking to the media at this time. But it had already been clarified that the issue of Coronavirus would be on the anvil during the discussions with the ASEAN countries. Meanwhile, Russia has banned entry for Chinese citizens. It was reported that Russia had sealed the entire border shared with China to stop the entry of Coronavirus into the country.
Russia clarified that the decision to ban entry for the Chinese citizens was only for prevention of the spread of Coronavirus and this was announced by the Russian Prime Minister. The threat of Coronavirus in Japan is on the rise, and 613 patients have been reported from Japan. Of these, 545 patients are on the cruise ship, Diamond Princess, docked at a Japanese port. Japan has informed that these patients are properly looked after. At the same time, some of the people who have not been infected by the virus have been taken out from the ship.
Japanese Prime Minister Shinzo Abe issued a warning to the Japanese people to exhibit caution. Prime Minister Abe has appealed to the parents not to ignore even a common cold and not to send children even with a cold to schools and colleges.