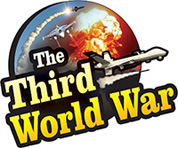 Hong Kong: While the world is busy finding measures to control the Coronavirus epidemic, the pro-Chinese administration in Hong Kong has raised the baton of action against the protestors. On Friday, entrepreneurs and opposition leaders, supporting and participating in the protests were arrested. They were accused of participating in a rally that was illegally held amidst the anti-China protests in August.
The Hong Kong police detained Jimmy Lai, funding the Hong Kong agitation along with Li Cheuk Yan and Yeung Sum. Jimmy Lai is the chief of Next Digital, the leading media company in Hong Kong. This company publishes a daily by the name 'Apple Daily'.
This daily is known as the main stage, supporting the pro-democracy protests. It is said that Jimmy Lai provided significant funding for the anti-China agitations, held in the last year. Lai had also been arrested in the past in 2014 for taking part in the pro-democracy protest. At that time, even his house had been raided.
Li Cheuk Yan is the leader of the labour party in Hong Kong and Yeung Sum is a former member of the legislature and the former chief of the democratic party. Lai along with Yan and Sum, had participated in the anti-government rally organised in August 2019. The Chinese government had refused to hold elections democratically in Hong Kong. This was the issue against which the rally had been organised.
The local leaders and analysts have alleged political vendetta, as none of the three was a part of the organising team of the rally. There is an atmosphere of panic in Hong Kong because of the Coronavirus epidemic resulting in a ban on rallies and protests. Therefore, an action taken in this situation, raising the issue of an agitation held last year attracts attention.
Last year, the Hong Kong population had held intense agitation against the laws imposed by the communist regime. The unrest continued for other demands, despite the withdrawal of the laws by the Pro-Chinese administration. This agitation is considered to be the biggest challenge faced by the Chinese rulers. China even threatened a military action to dismantle the protest.
China had to withdraw the threat of military action, as the agitations continued without paying any heed to the threat. But the Hong Kong administration indicated continuing the action by detaining more than 7,000 protestors. Many agitators lost their lives in this action, and hundreds were injured. The new action on Friday indicates that the Hong Kong administration has not changed its policies despite all-round criticism.