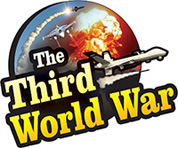 Washington: US President Donald Trump issued a statement saying, 'It will be a win for the US administration if they can keep the number of Coronavirus deaths under a hundred thousand.' The announcement has caused a sensation in the United States. Nevertheless, he also highlighted that if the administration had not taken effective measures, the numbers would have easily reached up to 2.2 million. The US media has showered a barrage of criticism over the President's statements.
Trump said, 'The United States has never been in such a precarious situation. We have only seen such incidences happening in other distant countries of the world over the television,' as he attempted to draw the media attention towards the intensity of the pandemic. A few days ago, Dr Anthony Fauci, a senior health advisor from the United States, had issued grave warnings regarding the new Coronavirus. Dr Fauci had forecast the death toll in the United States to rise anywhere between a hundred thousand to two hundred thousand owing to the pandemic.
His claims struck a wave of panic across the United States. In response, President Trump said, 'Major casualties could be averted because of the administration's timely imposition of the lockdown as also other measures that were taken to prevent the spread of the Chinese virus.' Also, Trump underscored the intensity of spread as he stated that had the lockdown not been imposed, nearly 2.2 million lives would have been lost.
Fifteen days ago, President Trump declared a lockdown till the 30th of March to stop the spread of Coronavirus, claiming that the virus could be contained through 'Social Distancing.' The lockdown ended on Monday. During a meeting at the White House, President Trump announced that the lockdown was to continue till the 30th of April stressing on the necessity for social distancing until that time.
At the same time, President Trump warned that the number of deaths in the United States would rise over the next two weeks and pointed to the trends observed in other world countries. Moreover, Trump even expressed confidence that the intensity of the pandemic would decrease with time.