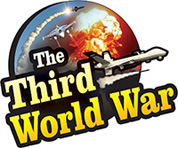 Washington: US President Donald Trump cautioned the people of the United States regarding the Coronavirus threat saying 'Coming two weeks will be extremely difficult. The United States should be ready to face these difficult times. For the next thirty days, every US citizen needs to follow the instructions issued by the administration. Because it is a question of life and death.' US President Trump issued this warning to the people after the White House predicted that the number of deaths, in the United States, due to the Coronavirus pandemic, will be nearly 250,000.
In the last 24 hours, 812 deaths were reported in the United States, taking the total number to 4,097. At the same time, 4,576 patients are in an extremely critical condition. There are 189,661 cases of Coronavirus in the United States and 24,000 new cases have been added in the last 24 hours. Although the number of Coronavirus cases is very high in the United States, it has also been claimed that 7,267 patients have been cured of the disease.
US President Trump made the people aware of the situation during a press briefing, on Tuesday, that despite this, the next two weeks will be extremely challenging. The people in the United States must stay in their homes for the next 30 days and President Trump clarified that he will not be leaving the White House for the next thirty days. Against the background of the warning issued by the US President, the White House made the US population aware of the situation in sharp words.
President Trump had appealed to the people to observe Social Distancing to contain the pandemic. But the White House warned that the Coronavirus pandemic is extremely dangerous and despite these precautions, the pandemic will claim anywhere between 100,000 to 240,000 lives. A few days ago, President Trump had predicted that more than a hundred thousand lives will be lost in the pandemic. But the US media has been criticising that despite this horrible situation, President Trump has still not imposed a nationwide lockdown.
Maximum number of deaths have been reported from the state of New York and the maximum number of cases also are in the same state. More than 1,700 deaths have been reported from New York state and there are more than 76,000 cases of Coronavirus. There is a criticism that still, President Trump or the governor of New York state, are not declaring a lockdown. The US lawmakers have launched crushing attacks on President Trump over this matter.
Meanwhile, it has been revealed through a survey that the maximum number of patients in the United States belong to the age group of 18 to 40.