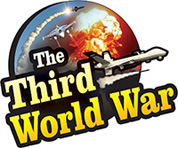 Tehran: Iranian naval chief Admiral Alireza Tangsiri issued a stern warning saying, "Israel should keep away from the naval front opened by the United States against Iran in the Persian Gulf. Israel should keep away from the Persian Gulf itself. If Israel joins the US front, war will be sparked in the Persian Gulf." Also, Iranian Foreign Minister Jawad Zarif targeted the United States, saying that there is no need for foreign warships to protect the freedom of navigation in the Persian Gulf. Zarif also proposed that the Arab countries should stop siding the United States and join the Iranian front.
Over the last few months, the tension in the Gulf has heightened tremendously. Oil tankers of Saud Arabia and United Arab Emirates (UAE), as well as the Saudi oil projects, came under missile attacks. Given these attacks, the United States appealed to its allies, around the world, to send their warships to join the front opened by the United States for the security of the marine region.
The United Kingdom, Australia, Saudi and UAE have despatched their warships, destroyers and units of special forces, responding to the US appeal. The gigantic US aircraft carrier, USS Abraham Lincoln stationed at the opening of the Persian Gulf, is leading the front. Israel also has announced joining the front and it will be providing technology-related cooperation.
But Iran, restless with Israel joining the US naval front, issued an open threat. Admiral Tangsiri warned 'Patrolling of the foreign warships in the Persian Gulf is illegal. The threat of conflict has already increased because of the illegal naval front. In this scenario, if Israel joins the front, it will not stop short of sparking a war.'
Even in the past, Iran had threatened over the US patrolling in the Persian Gulf. Iran had warned that if the US warship launches a missile on Iran, Israel's life will be halved, and it will be annihilated very soon. Taking serious cognisance of the Iranian threats, Israel too had declared to carry out crushing attacks on Iran.