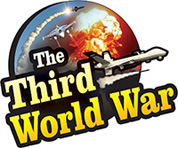 Washington: Christian preacher, Pastor Franklin Graham had organised collective prayers for the protection of the United States and President Donald Trump. The initiative is receiving a massive response and support. Pastor Graham released a new video of the gathering. During the gathering, US citizens prayed for the United States and the President to remain safe and the enemy to be destroyed. They came together in prayer and offered their wishes before God.
The primary appeals that were made before God were that of good health for President Trump and his colleagues, as also their protection from the evil powers. At the same time, the people of faith pleaded with God that the US Congress, which is creating obstacles in President Trump's path, should not succeed. Additionally, they prayed that the Deep State, conspiring against the President to be exposed and that they should be held accountable for their deeds. Not only this, but they also prayed that God should intervene to resolve the political and trade issues of the United States.
At various congregations, the citizens prayed that China, Russia, Mexico and Canada – states challenging the United States, should be taught a lesson. At the same time, the devotees prayed to God to instil sanity in the people trying to conspire against and stop President Trump. A sincere request was made to God, that all those using evil powers against Trump and the United States, should fall prey to their own traps.
There should be a heavenly interference to resolve the immigrant crisis. Also, people of faith should receive motivation to participate in God's work. They joined their hands to ask for an increase in the strength of the people of faith and that they get the opportunity to bolster their voices. Particular importance was given to the prayer, which said that God should stand firmly behind Israel and should not allow the division of the state. They also asked for Netanyahu, who had failed in his attempt to form the government, to be allowed to succeed in doing so and that Israel should never have to be in a vulnerable position.
The congregation was also attended by Frank Amedia, the chief of the 'POTUS Shield, for the President of the United States'. Pastor Graham, the organiser of the day of prayer, had informed that 250 Christian pastors would, be attending the congregation. 'The coming times would be very arduous for President Trump and the United States. In such times, we pray for God's intervention to protect President Trump and help benefit the United States', Pastor Graham said as he elaborated on the special day of prayer.
Meanwhile, President Trump also reportedly prayed in a church in the state of Virginia, on the same day of prayer.