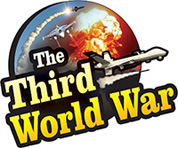 Washington: 'God wanted Donald Trump to become the President of the United States,' White House Press Secretary, Sarah Sanders said. Sanders went on to say, 'That's why he's there, and I think he has done a tremendous job in supporting a lot of the things that people of faith care about'. The statements Sanders made during an interview to a news channel, have received much publicity around the world. A few weeks ago, Christian Pastor Frank Amedia had said that President Trump's decisions are a part of a divine plan for Jesus Christ's return to earth.
While speaking to the Christian Broadcasting Network (CBN) on Wednesday, Sarah Sanders presented her position regarding President Trump, religion, faith and other matters. She said, 'I think God calls all of us to fill different roles at different times and I think that he wanted Donald Trump to become president, and that's why he's there'.
A few days ago, Donald Trump had mentioned that courses for teaching the Bible, the holy book for Christians, were to commence in many of the institutions and had praised the initiative. Trump had said that the US students were getting an opportunity to learn from the Holy Bible and the country was returning to its roots once again.
While the influence of other religions is increasing in the United States, the people are therefore concerned over Christianity being left behind. Since the last decade, the number of people regularly going to the churches to pray is found to be decreasing while reports have confirmed that other religions are spreading more in comparison. The election of President Trump as the president is believed to have come as solace for a majority of the Christians in the United States.
In the last two years, Trump too, as per the expectations of the Christians, has taken significant steps to relieve the Christians of many of their worries and concerns. Action against the immigrant influx, tackling drug trafficking and adopting an aggressive stand against criminal gangs are prominent examples. Against the background, President Trump's elections being in connection to God's wishes, by White House Press Secretary Sarah Sanders, draws attention.
Within few months of Trump taking office, Christian Pastor Frank Amedia had warned about the threats to his security from the evil forces. He had also appealed to people of his faith that the pious Christians should be prepared to create a protective shield around President Trump and pray for him.
At the same time, the POTUS Shield was established for the protection of President Trump. A few weeks ago, Pastor Amedia had justified the Space Force and Jerusalem decisions of President Trump and claimed that the choices were a part of the divine plan.