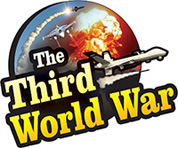 Washington: 'A few days ago, Iranian backed militias had carried out a rocket attack on the US embassy in Iraq. Meetings held by Former Secretary of State Kerry with such an anti US nation are illegal and unprecedented in the US history,' was the vitriolic criticism showered by US secretary of State Mike Pompeo. Similarly, US President Donald Trump has also accused that the meeting between Kerry and Iranian foreign minister Jawad Zarif would be "actively undermining" the United States policies on Iran.
A book titled 'Every day is Extra' written by former Secretary of State Kerry is due for a release shortly. While talking to a US radio channel, Kerry said that he was still meeting the Iranian Foreign Minister. Kerry's tenure as the Secretary of State had ended in the month of January last year. But the former Secretary of State met the Iranian Foreign Minister five times after that, violating the US code. Accepting this, Kerry criticised the policies of President Trump regarding Iran. He also claimed that Trump is out to overthrow the Iranian government.
There was a report of former Secretary of State Kerry meeting Zarif in Europe in the month of May. But after the first acceptance by Kerry, US President Trump and Secretary of State Pompeo have fired salvos of criticism. President Trump condemned the meetings between Kerry and the anti-US country Iran, as illegal. Trump also accused Kerry of jotting a plan challenging the elected government in the United States.
Secretary of State Mike Pompeo, enraged by the Kerry-Zarif meeting, severely criticised the former Secretary of State. "Kerry's discussion with leader of a country which is challenging the security of the United States is beyond inappropriate. Kerry should avoid holding such meetings henceforth. He should take a formal permission if he wants to contribute to the nuclear deal,' warned Pompeo.
Meanwhile, there are claims that similar to Kerry; other officials from the former Obama government are also in contact with the Iranian leaders. The Obama administration was condemned at that time for taking a very soft stand on the Iranian issue. It was also alleged that US allies like Israel, Saudi Arabia and other Gulf countries had turned against the United States owing to this policy.