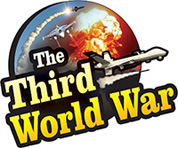 Beijing/Washington: Strong reactions have been received against the United States' claims of its action of imposing taxes being successful. The claims of the US President are just empty optimism and China will not surrender before the United States' blackmail, warned the Chinese media. As the Chinese media is controlled by the communist regime, this allegation is equivalent to an attempt by the Chinese government to target President Trump.
Pointing China with (sic) gun and artillery and then asking for a talk, the U.S. showed zero sincerity. The United States is playing double faced tactics in the ongoing trade war,' alleged People's Daily the mouthpiece of the Chinese government. The Chinese government mouthpiece also warned that the United States is exerting pressure to get unilateral concessions in trade, using the 'Carrot and Stick' policy.
'China will overcome the blackmail started by the United States and will never surrender. China will face and win the trade war started by the United States, but will never ignore it,' warned the People's Daily. Chinese 'Global Times' daily also said that China is ready for a long drawn trade war.
The government daily, 'Chinese Daily' also targeted President Trump. 'The claims of President Trump of emerging victorious in the trade war are nothing but pseudo optimism. The US economy has suffered because of the action taken by President Trump, against the Chinese trade, and now he is merely trying to cover it up with his statements,' lashed out the Chinese Daily at President Trump.
On Sunday, US President Donald Trump strongly justified the United States' action against China. 'The taxes imposed by the United States this time, are working perfectly. The United States will be able to repay a large part of the $21 trillion national debt. We will be in a position to sign better trade deals in the near future,' said President Trump to justify the taxes against China.
Till date, the United States has imposed taxes on Chinese goods worth $34 billion and has threatened to impose taxes @25% on Chinese goods worth $200 billion. A few days ago, China had retaliated against the United States' action by levying taxes on US goods worth $60 billion.