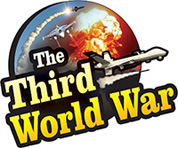 Beijing/Washington: In view of the raging trade war with the United States, China created a stir selling US bonds worth $ 3 billion. This is the third time in the last 14 years that China has unexpectedly sold US bonds. As per the media and the analysts, this is an attempt by China at firing a warning shot to the United States.
US President Donald Trump has steadily increased the aggression in his stand against China. Following the trade war, he has started efforts to corner China on issues like the South China Sea, Human rights and Taiwan. China is disturbed by Trump's policies and is seeking ways to retaliate against the United States. The sale of US bonds seems to be a part of the same strategy.
It has been revealed that China has sold US bonds worth $ 3 billion in the last week. 5-year bonds worth $ 1.5 billion, 10-year bonds worth 1 billion and also 30-year bonds worth 500 million have been sold. This is the first instance of selling US bonds that have a 30-year maturity.
Before this, in 2016 China had sold US bonds worth $ 100 billion. But the media and the analysts have claimed that there is a difference between the previous sale and the one done last week. The fact that other countries of the world are also being hugely affected due to the US-China trade war, is gradually coming to light.
Strong reactions are being observed in the European and Asian share markets and investors and big companies are taking a major hit. At the same time, Russia, Japan and the European countries are making strong moves to reduce the influence of the US dollar in the world economy. In the midst of all this, the US Federal Bank has taken decisions to increase the interest rates. Therefore, the sale of US bonds becomes significant at a time when the demand for the US dollar is on a decline.
The Chinese government news agencies, dailies and analysts had warned that China can resort to selling US bonds in retaliation of the trade war. But China had not officially reacted in the matter. Last week's sale is believed to be the reaction of the Chinese government and also an indication that China can again resort to selling US bonds in the days to come. As of now, China has foreign currency reserves worth $ 3 trillion of which the share of US dollar is to the tune of 1.17 trillion.