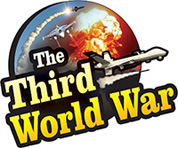 Beijing: Chinese President Xi Jinping had warned during his Russia visit that China will competently face any challenges posed by the trade war with the United States. Against the background of this warning by the Chinese President, the Chinese agencies have prepared to give a 'Tit-For-Tat' reply to the United States. It is reported that a meeting of foreign companies was held in China, while President Jinping was still on his Russia visit. It is said that the companies supplementing the US actions were issued warnings, during this meeting.
President Trump had recently threatened that tax would be imposed on the balance import of Chinese goods, worth $300 billion, at an appropriate time. Before that, the United States had created a stir making successive announcements, of actions against China. Trump also decided to declare an emergency against foreign telecom companies, citing a threat to national security. After this, the US trade department released a trade-related Black List, banning 70 companies, including the Chinese company Huawei. The Trump administration also announced the inclusion of China in the Currency Monitoring List.
Despite being consistently targeted by the United States, China had adopted a very cautious policy. The former and serving Chinese officials were consistently warning of action against the United States. These included issues like selling US bonds, preparations to stop the supply of Rare Earth Minerals and banning the US companies. A few highly placed Chinese officials even indicated that a Black List of US companies was under preparation.
Against this background, the meeting of the foreign companies, convened by the Chinese agencies becomes significant. Companies from various countries like the United States, the United Kingdom and South Korea were invited to the meeting. As per the information given by the Chinese media, senior managers from companies like Microsoft, Dell, Arm, Samsung, SK Hynix attended the meeting. Officials from the Trade, Industry and technology sections and also the National Development and Reform Commission, were present from the Chinese side.
The simultaneous presence of officials from three departments is considered significant, and it is said that the Jinping administration reprimanded the companies, in decisive words,during the meeting. As per the analysts' claims, possibly a direct warning, not to participate in the US actions was issued,to these companies, during the meeting. But no one attending the meeting has issued any statement on the subject. This increases the mystery around the meeting and experts indicated that the results would be visible in the next few days.
Following the ban imposed by the Trump administration on Huawei, many leading companies in the world severed their ties with the company. Fears of long-term ill-effects of this decision on the future of the company, as well as the entire Chinese industry sector was being expressed. Therefore, China has started targeting foreign companies, who could play a role to assist the United States. This is indicating an intensification of the trade war soon.