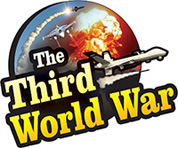 Canberra: "Space is one of those domains that Australia needs to expand – our understanding of what is in the sky above us is important", Chief of the Australian Air force, Air Marshal Leo Davies hinted at Australian government's willingness to make a significant investment in space. This announcement by Australia assumes significance, amid warnings of a possible space war issued by the United States, Russia and China.
Last year, the Australian government set up the 'Australian Space Agency'. The agency has been entrusted with the development for 'Specialised Space Capabilities', other than launching new satellites. While accepting that Australia is a late entrant to the field, Air Marshal Leo Davies expressed confidence that the future progress will be rapid.
In view of this, he informed that Australia would be making significant investments in the space. The worldwide turnover in the space sector is nearly $400 billion. Air Marshal Leo Davies clarified that efforts would be made to take the Australian share of the investments in space, up to $12 billion in the Australian economy, in the next 12 years.
"We started with bows and arrows, and we got through to missiles – I think space is one of the next logical elements for us to be part of, defend, and also be viable partners in," said Air Marshal Leo Davies while clarifying the direction of the Australian expansion in the space.
A few years ago, the Australian defence forces already undertook two projects, related to space, namely 'Defence Project 799' and 'JP-9102B' and a provision of nearly AUD 500 million has been approved for Project 799. This project has two stages. There will be a stress on the use of Satellite Imaging, in the first stage and the objective for the second stage is the development of Space-Based Intelligence and Surveillance capabilities.
The priority for the JP-9102B will be developing Satellite Communications System for the Australian defence forces. The primary objective of the projects is developing Joint Command and Control capabilities for the Australian defence forces.
The Australian experts and analysts are demanding a huge military satellite be developed, and the complete control of the space should be vested in the hands of the defence forces. But Air Marshal Leo Davies has dismissed any such possibilities.