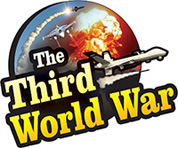 Beijing: Analysts have claimed that the challenges faced by Chinese President Xi Jinping are increasing because of the slide in the economy, trade war with the United States and the international criticism on the issues of Huawei and Xinjiang. Meeting of the ruling Communist party started on Sunday, and the parliamentary session is scheduled to begin on Tuesday. As per sources, there is a possibility that Jinping may face some heat during the session.
Over the last few years, Jinping has succeeded in tightening his grip on the party and the government. Jinping aims to acquire a position equivalent to Mao Zedong, the founder of the Chinese Communist party and he has brought about changes even to the administration along with the party to achieve this. In this process, he has ensured that his supporters or close associates only are holding all the important posts.
Jinping's ambition is making China a superpower at the international level and his policies over the last few years indicate this. Ambitious projects like 'Belt and Road Initiative', modernisation of the defence forces, consistently aggressive stance on the Taiwan issue, increased closeness with Russia, promotion of Yuan currency and the separate international system for Gold and Fuel are the decisions taken in an attempt to strengthen the Chinese position at the international level.
Jinping's efforts started receiving jolts after US President Donald Trump adopted an aggressive anti-China stand. The trade war initiated by the United States and the shocks felt in the Chinese economy because of that has become the biggest cause of worry for Jinping. Although Jinping has decided to come to the negotiation table over the issue, the side of the United States is seen to be stronger in the deal. Therefore, the indications are China will have to back down on the issue.
The US action initiated against the Huawei company has also created new crisis in front of the Chinese government. The Huawei issue has severely jolted the Chinese efforts to increase its influence at the international level and the European countries, as well as Australia, have started doubting the Chinese intentions. In the meantime, the International institutions and analysts have warned that the balloon of the Chinese economy has begun deflating and this will deliver a major blow ` to the international economy.
Against all this background, it is claimed that it will be challenging for Jinping to face the communist party and the parliament dominated by the communist party. As per analysts, although, Jinping has succeeded in controlling the tone of displeasure against him till date, it cannot be guaranteed that he will be completely successful in the coming times.