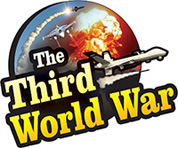 Beijing: China is willing to increase military cooperation with Iran ignoring the sanctions imposed by the United States, announced Chinese Defence Minister Wei Fenghe. The Chinese Defence Minister announced increasing the defence cooperation with Iran during the Chinese visit of Iranian Defence Minister Amir Hatami. China had protested against the US sanctions against Iran by declaring that it will continue the crude oil imports from Iran.
In view of the increasing tension with the United States, Iranian Defence Minister Hatami's meeting with Chinese Defence Minister Fenghe is considered important. Brigadier General Hatami told the Iranian mouthpiece that his visit was at the invitation of the Chinese Defence Minister. The Iranian Defence Minister clarified that he will make efforts to take the long-standing Sino-Iranian defence cooperation to new heights during this visit.
Chinese Defence Minister Fenghe too underlined the increase in defence cooperation with Iran during the discussions in the meeting. 'The Sino-Iranian defence cooperation is growing in the right direction and China is making efforts to increase the defence cooperation and communications with Iran,' informed the Chinese Defence Minister. In todays changing scenario the Sino-Iranian defence cooperation will prove very important, said Defence Minister Fenghe.
Also, Defence Minister Hatami said that there were discussions regarding bilateral relations and the other international issues during the meeting with Chinese Defence Minister Fenghe. Brigadier General Hatami said that the US sanctions imposed on Iran violating the international code and wrong decisions of President Trump were also discussed in the meeting.
'Iran and China agree that interference of the United States in the east and west Asian matters is concerning. The United States is using terrorists for enhancing its own interests,' accused the Iranian Defence Minister. Although, the Iranian Defence Minister did not specifically mention but it seems that there were discussions on the issue of the United States' interference in the Gulf and the South China Sea.
Meanwhile, the defence cooperation between Iran and China is long-standing and the patrolling speedboats technology has been transferred by China to Iran. The US analysts have been claiming that Iran is discretely receiving help from China for development of the fighter jets and missiles. China has continued its cooperation with Iran despite US sanctions. The Chinese special invitation to the Iranian Defence Minister despite the US sanctions imposed a month ago and the announcement to increase the defence cooperation is indicating differently.