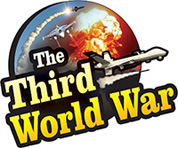 Beijing: Chinese President 'Xi Jinping' has issued a warning saying that, 'Taiwan is an integral part of China. We will not allow any other country to acquire even an inch of the Taiwanese land. We are prepared for a bloody battle for this.' The United States has given indications of making Taiwan an independent country by passing the 'Taiwan Travel Act'. The Chinese President has given this vitriolic reaction of a 'Bloody Battle' against it.
Chinese President Jinping clarified his stance on the 'One Belt One Road Initiative' (OBOR), regional issues and about annexing Taiwan and Hong Kong to China. Among them, President Jinping expressed the resolve for a bloody conflict on the Taiwan and Hong Kong issues.
'Chinese military forces will win over the separatist groups in Taiwan and Hong Kong. Chinese people have complete faith in their military might. All the efforts of the separatists wanting Taiwanese independence will be busted. The Chinese populace will not allow even an inch of their land to fall into the enemy's hands,' announced President Jinping. Before this warning, the Chinese government's mouthpiece, a daily had threatened the United States over Taiwan. This Chinese mouthpiece had warned that China may consider the military option against the United States for passing the 'Taiwan Travel Act'.
China has adopted 'One China Policy' and has claimed that Taiwan is a part of it. The Chinese position is that other countries in the world should also accept this Chinese policy and should not have any independent relations with Taiwan. But, the United States has established financial and military cooperation with Taiwan challenging this policy.
President Donald Trump has taken some important decisions in the last few months to increase military cooperation with Taiwan. President Trump announced sale of destroyers and fighter jets to Taiwan. Whereas he has signed the 'Taiwan Travel Act' in the last week converting it into a law. This will strengthen the ties between the US and Taiwan; also the US leaders and Officials will be able to freely meet their Taiwanese counterparts. According to the experts, this decision of the United States amounts to accepting Taiwan as an independent country.
Meanwhile, after taking over the reins of China, President Jinping had raised the issue of Taiwan's merger with their country. The Chinese President had indicated four years ago that the merger will happen soon and will not be left out for the next generation. A few months ago, President Jinping took complete control over the Taiwanese issue. The bloody battle announcement becomes important against this background.