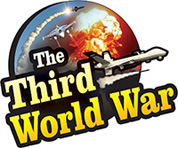 Beijing: 'The objective of these new war exercises is to send a clear message to the separatists in Taiwan. Even earlier, the Chinese Navy and Airforce have conducted exercises targeting Taiwan. The current exercises will add to them and try to exert pressure on the Taiwanese separatists,' said the Chinese military analysts to threaten Taiwan with the war exercises in the East China Sea. These exercises, which started on Wednesday, fall under the 'Live Fire Drill' category and the airspace near the Zhejiang province has also been cordoned off for this purpose.
The tension between China and Taiwan has been intensifying over the last few months. The bill passed by the United States regarding Taiwan, the opening of the US embassy in Taiwan and visits by senior US diplomatic officials has greatly aggravated China. While receiving strong support from the United States, the Taiwanese rulers also have initiated rapid steps towards defence preparedness. On Tuesday, Taiwan commissioned the new fleet of 'Apache Attack Helicopters' procured from the United States.
In view of this, China has started comprehensive war exercises for six days, continuing through Monday. China has reserved an area shaped roughly like Taiwan, in the Marine sector near the Zhejiang province for these exercises. The Chinese Navy and Airforce have also joined the war exercises along with the Chinese military and the stress is said to be on marine conflict.
US Secretary of Defence, James Mattis had visited China last month. At that time, Chinese President, Xi Jinping had issued a warning with respect to Taiwan saying that 'China is firm on the issues of the South China Sea and Taiwan. China will not compromise its sovereignty and regional integrity and will not tolerate anybody else's domination on even one inch of the land here.'