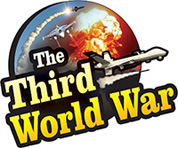 New Delhi: 'RAISINA Dialogue' the most important security related conference for India, was inaugurated in the Indian capital of New Delhi by the Prime Minister. Iranian Foreign Minister, Jawad Zarif, is the Chief Guest for the conference. This is the first time that the Iranian foreign Minister is participating in an international conference, ever since the conflict started with the United States. Therefore, the observers, the world over, are focused on the conference. Meanwhile, Foreign Minister Jawad Zarif will be visiting Mumbai on Thursday.
In all, around twelve countries have been participating in the RAISINA Dialogue. Of these, Foreign Ministers of Russia, Australia, European Union, South Africa, Denmark, Czech Republic, Hungary, Latvia, Uzbekistan, Estonia and Maldives will be addressing the conference. The National Security Advisor of Afghanistan and the Deputy National Advisor of the United States will also be attending the conference. Therefore, detailed discussions on the most important security challenges in the world are expected to take place during the RAISINA Dialogue.
Since the last few years, the importance of the RAISINA Dialogue has been growing and it has been counted as the world' important security-related conferences. Last year, it was the issue of Chinese moves for domination on the Indo-pacific region that was on the anvil. The Indian naval chief emphasised the point that the increasing Chinese naval strength is creating an imbalance in the Indo-Pacific sector. The senior maritime officials from the United States and Australia endorsed the view. There are indications that the issue of Chinese activities will once again feature in the discussions during the conference.
Discussions regarding the challenges posed to the international law and order situation, by aggressive nationalism, will be held during this year's conference as well as regarding the world trade map and the role of technology in political, financial and military capabilities, also will be held during the RAISINA Dialogue. It is also said that there will be deliberations over the development agenda of the world, during the conference. Therefore, it is clear that fresh discussions over the aggressive Chinese policies will be held.
There is also a thick possibility of direct echoes of the US-Iran conflict during the conference. It is likely that Iranian Foreign Minister, Jawad Zarif, will present his countries stand very aggressively during the conference and will try to use the conference to the best of Iran's advantage. At the same time, the US representatives, attending the conference, will not stop short of retaliating against it. Against this background, the whole world will take note of the RAISINA Dialogue.