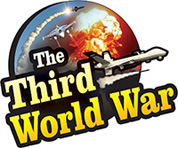 Washington: A senior US official warned that the Chinese investment in its ambitious One Belt One Road (OBOR) project could collapse like a house of cards and a few emerging economies also will be devastated in that. Europe, Japan, Australia and India, along with the United States, have challenged the Chinese OBOR project and expeditious movements are being made to create an alternative. This fresh warning issued by the United States, becomes significant, against this background.
Last year, US President Donald Trump established the agency 'US International Development Finance Corporation' (UIDFC) through the medium of 'Build Act 2018'. A whopping $60 billion has been provided for this agency and indications have been given for massive investments in the African continent and the Asia-Pacific region. Adam Bohler is heading the agency and he targeted the Chinese scheme during an interview with a daily.
Pointing to the lacunas in the Chinese scheme, he mentioned a tremendous debt burden, substandard facilities, corruption and lack of transparency. Bohler warned 'The United State has to create an alternative to China. China is seen investing in multiple emerging economies, at the same time. The economies will sink under the debt burden and finally crack and there could be a complete disintegration in the end.'
Bohler indicated building advanced technology projects to counter China. Adam Bohler also claimed that while assisting the other countries through the medium of UIDFC, it will not only be the US companies that will be engaged for the projects. But he further added that they would be concerned regarding the security, of the project and the information regarding the project.
The UIDFC chief clarified that the stance of the United States would be aggressive and not defensive against China and initiative will be taken to seek cooperation from Japan, European countries and others. Bohler informed that talks are being held with Japan consistently, regarding the Indo-Pacific region. He also warned that the progress would be achieved holding hands and this will be an effective message.
UIDFC is considered to be the newer version of the former 'Overseas Private Investment Corporation' of the United States. But it is evident from the statements of Bohler that the news agency has been given more rights, funds and freedom as compared to the older agency.
The Chinese OBOR project has received successive severe jolts, in the last one year. Some countries from Europe, Africa, Asia and the Pacific regions have decided to suspend the OBOR projects. These include countries known as Chinese allies, like east European countries, Zambia, Malaysia, Sri Lanka and Pakistan. At the same time, the front led by the United States is becoming more aggressive and the US officials are asserting that the policy will continue.