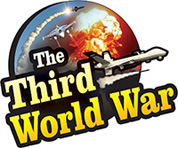 Kuala Lumpur/Beijing: Malaysian Minister for Economic Affairs, Azmin Ali, announced the closure of the $19 billion railway project, part of the One Belt One Road (OBOR) scheme, saying, 'It is beyond the capacity of Malaysia, to support the railway project being implemented by China. Therefore, we have decided to cancel the project completely.' This Malaysian announcement is believed to be a major jolt to the Chinese ambitions.
China has begun implementation of projects worth billions of dollars in Asia, Africa and European countries, under its ambitious OBOR project. For this purpose, China has provided loans to these countries, participating in the scheme, at a high interest rate and Sri Lanka, Nepal and Maldives have been trapped under the debt burden. China is acquiring strategically important regions from the countries against these loans, and strong international reactions are being received regarding this.
China created a close relationship with the former Malaysian Prime Minister Najib Razak and made him participate in the OBOR scheme. Agreements for projects, 'Kuala Lumpur-Singapore High-Speed Rail Link', 'East Coast Rail Link', 'Malacca Deep Sea Port' and 'Industrial Park' worth billions of dollars, were signed between China and Malaysia. China was to provide loans for most of these projects.
But the elections in May last year brought Mahathir Mohammed to power, and he has adopted a very aggressive stance against China. Last year, in August, he suspended the Malacca Port Dickson and Trans Sabah gas pipelines. China had reacted very strongly to this decision. Some of the Chinese officials and media had even sternly warned of dire consequences for Malaysia.
But without paying heed to the Chinese threats, the Malaysian government has cancelled the Chinese East Coast Rail Link project, worth about $20 billion, prioritising national interests and economy. Minister for Economic Affairs, Azmin Ali justified the decision,saying that continuation of the project would burden the Malaysian economy with $120 million,in only interest payments. Ali clarified that there was a debt burden of $250 billion in the Malaysian economy and the government has decided to come out the debt, on a priority basis.
The decision of an Asian country, like Malaysia, is believed to be a major jolt for China and this could have adverse effects on the entire OBOR scheme.