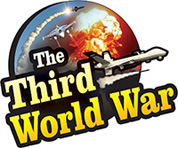 Ottawa/Tehran: The Canadian government seized and sold Iranian properties worth nearly $30 million. The money was distributed as compensation to the kin of the US citizens, who were victims of the terror attacks carried out by the Iran affiliated terrorist groups. The action was taken after the Canadian court issued an order to that effect. However, Iran was infuriated with the move and has alleged it was in violation of the international rules.
Three years ago, the Ontario supreme court had ruled that Iran must compensate the US citizens, who were victims of the terror attacks carried out by the Iran affiliated terrorist organisations. The Canadian court had even provided a timeframe to Iran for paying the compensation. Nevertheless, as Iran did not take any action in the stipulated time, the Canadian court ordered the seizure and sale of the Iranian properties in Canada. As per the order, the Canadian agencies have seized the Iranian properties.
Along with the buildings housing the Iran Cultural Centre in Ottawa and the Centre for Iranian Studies in Toronto, vehicles and an amount of $2.6 million accumulated in the accounts of the Iranian officials, were seized. Other than the cash amount, the Canadian agencies raised $30 million from the sale of Iranian properties and deposited the amounts in the accounts of the families of the victims in the United States. The proceedings were completed last week, but the Iranian government has taken cognisance of the matter only a week later.
Iranian Foreign Ministry Spokesman, Abbas Musavi accused that the Canadian move violated the international laws and an encroachment on the Iranian rights. Musavi also warned that Canada would be responsible for the consequences. Additionally, the United States has welcomed the Canadian decision.
US citizens were killed in the terror attacks, in Israel in the year 2002 and Lebanon in the years 1986 and 1991. Iran was revealed to have supported the terrorist organisations Hamas and Hezbollah, which were responsible for terror attacks. At the time, Iran was accused of being a sponsor of terrorism.