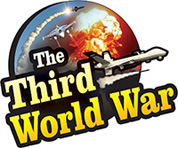 Riyadh/Tehran: Saudi Crown Prince Mohammed Bin Salman warned that Saudi was competent and ready to retaliate against the terror attack on the largest oil refinery project in Saudi Arabia. Saudi Arabian Crown Prince Mohammed Bin Salman held a telephonic discussion with US President Donald Trump regarding the attacks by the Houthi rebels on Saturday. At the time, a Saudi news agency informed that the US President assured all the support for the Saudi action. Senior Iranian officials have dismissed the claim that Iran had a hand in the attack on Saudi Arabia and have said that Iran was ready for a war if necessary.
The oil sector installations in the eastern Saudi cities of Abqaiq and Khurais came under attacks from the Houthi rebels on Saturday. Abqaiq has the world's largest oil refinery project, of the Aramco company. Khurais is home to major oil sector installations and produces millions of barrels of crude oil every day. A major fire broke out after huge explosions in both these cities, at around 4 am. This has nearly halved the Saudi oil production. As per the Saudi agencies, 5.7 million barrels of oil production is lost per day.
The attacks in Saudi Arabia have severely rocked the international oil markets along with the Saudi economy. Strong reactions have been emanating at the international level against the attacks and analysts have warned that the prices of crude oil could flareup to USD 100, per barrel, in the near future. India, a major importer of Saudi crude has expressed concerns and has reacted that the situation is being watched very closely. The attack on the Saudi oil projects has affected the international oil supply by nearly 5%.
Against this background, Saudi Arabia has started strong moves to retaliate against the Houthi rebels. The Saudi media and the officials have been demanding that Saudi should purchase drone defence system from its allies for the security of Saudi and to intercept the drone attacks by the Houthi rebels. Some media claimed that this could have been the topic of discussion between US President Donald Trump and Saudi Crown Prince Mohammed bin Salman. The United States is the major arms supplier for Saudi Arabia and deals worth billions of dollars have been signed in the last two years.
Meanwhile, the Saudi allegations of Iranian involvement in the drone attacks have been dismissed by the Iranian officials and leaders. At the same time, they have threatened war saying that US military bases and aircraft carriers are within the range of the Iranian missiles. Amir Ali Hajizadeh, a senior official in the Iranian Revolutionary Guards warned, "The US military bases and aircraft carriers are within 2,000 kilometres from Iran and all these are within range for the Iranian missiles."