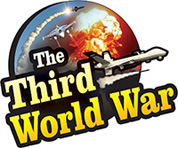 Mogadishu/Washington: 62 terrorists have been killed in the six air attacks carried out by the United States in just 48 hours. This is the second major operation undertaken by the United States against Al Shabab in the last three months. Only last week, the United States restarted its embassy in Somalia. This becomes the first counter-terrorism action in Somalia since then. The restarting of the embassy and the major operation after that indicates that the United States will make the counter terrorism campaign in Somalia more extensive.
The US Africa Command informed about the operation in Somalia through a statement on Monday. The US Africom informed, 'Attacks were carried out on two successive days of 15th and 16 December in the Gendershe region near the capital Mogadishu. This action was to target the Al Shabab and IS bases in this region. 34 militants and 28 more were killed in the air attacks on Friday and Saturday respectively.'
The US military clarified that the action was executed in co-operation with the Somalian government. The spokesman of the African command said that the attacks were undertaken only after receiving the intel that these bases could be used to recruit terrorists or to carry out terror attacks. The spokesman also said that this was the 45th counter-terror attack in Somalia in this year. Last year, the US African Command had carried out 36 counter terrorist attacks.
60 terrorists had been killed in the US air attacks in Harardhere in central Somalia in October. The Africom had announced that this was the biggest operation of the year. More than 100 terrorists from the Al Shababhad been killed in the attack carried out by the United States last November.
Since the last few months, the number of attacks carried out by Al Shabab in Somalia is on the rise, and important agencies and military bases are being targeted in these attacks. The increasing influence of Al Shabab despite aggressive actions by the US and Somalian military is a cause for concern. Over the last few years, the terrorist organisation IS also has increased its influence in Somalia.
US President Donald Trump had sanctioned the proposal to intensify the counter-terrorism action further, in Somalia. Following that the United States activated its Drone Base while augmenting its military deployment. This was followed by reactivation of the US embassy in Somalia only last week, after a gap of almost three decades. Therefore, it is being predicted that the extent of action in Somalia will be increased.