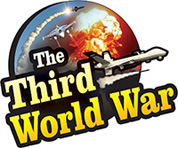 Riyadh: Saudi Arabian government detained 298 people under the charges of corruption. These include government, security and military officials. As per received information, this action has been taken under instructions from Saudi Crown Prince Mohammed Bin Salman. This action revived the memories of the action taken against the members of the Saudi royal family in 2017.
Two days ago, the Saudi National Anti-corruption Commission (NAZAHA) carried out a major action in various parts of the country. 298 people were arrested under charges of corruption, based on the inquiries being held since the last few months. These include, senior officials connected with the Saudi government, military and security agencies. NAZAHA clarified that all officials connected with the $100 million fraud being carried out is Saudi since the last 15 years.
Inquiry of 674 people was being conducted regarding the matter. NAZAHA announced that involvement of 298 was proved, in the inquiry. Names of these people will not be disclosed, but they will soon be produced in court for further action. But the accused include officials of the rank of Major General, Brigadier, Colonel, retired military officials and officials from the internal security department. Former judges and diplomats also feature on the list. These officials have been charged with misuse of powers, awarded by the defence department positions.
This is the second major action taken by a Saudi agency in the last 10 days. A US newspaper had carried a report that two members of the Saudi royal family were arrested. Prince Ahmed Bin Abdulaziz and Prince Mohammed Bin Nayef were said to have been detained. This action was carried out under instructions from Crown Prince Salman. The US newspaper said that they were charged with conspiracy against the Saudi royal family. The Saudi royal family has not responded to the report.
Talks are making rounds, in the media, that King Salman's health is deteriorating. The US newspaper claimed that Crown Prince Salman carried out this action to eliminate his opponents and tighten his grip on the Saudi throne. Therefore, the detention of these 298 officials connected with the royal family also is being viewed very seriously. The Gulf and western media are reminding of the massive action taken against the members and officials connected to the royal family, against the background of the current action.