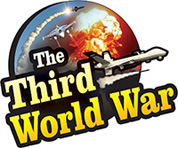 Geneva/Beijing: The World Health Organization has declared Global Emergency due to a rapid spread epidemic of Wuhan virus in China and across more than 18 other countries. This announcement has been made after Thursday's meeting, wherein WHO appealed the international community to come together & device joint strategy combat the spread of Wuhan virus. In China, the number of people diagnosed by Wuhan virus has crossed 9000 and the number of fatalities is at 213.
The epidemic of this unknown virus had stated last month, in Wuhan city of China's Hubei province. The Chinese administration has informed that the spread of this epidemic has begun from a market dealing with Animal Meat. In the initial two weeks, China quoted that, the outbreak was not serious in nature & was limited to the Wuhan city in China. During this period, China had also stated the figure of infected people between 40 to 50. But in the last two weeks, there was a rapid spread of the epidemic and now it has spread to 19 other countries. The virus responsible for this disease is similar to coronavirus. However, still, its source of origin is now unknown, so currently, this virus is known as "Wuhan coronavirus". Scientise from Australia have been successful in independently developing this virus in the research lab. However, they have not been able to find complete information about it.
Initially, the WHO refused the declare the coronavirus as a global epidemic based on the information available from China.
But in the last few weeks, the virus has spread very rapidly and it seems that it is getting impossible for China's administration to check the spread of the virus. People from Australia, European nations, Canada & Asian countries are diagnosed with coronavirus, this has forced the WHO to call a second meeting in a week. In Thursday meeting, the WHO has declared this virus from China as a global emergency and has warned the countries with weak health infrastructure, of the grave danger they face. The WHO also stated that all countries have to come together to halt the spread of this virus, which is only possible if everyone comes together. They also called for all countries to have a joint mechanism to fight this virus. It has been claimed that China has been giving incorrect information about the spread of coronavirus. Also, the researchers related to the health sector have been accused of hiding real details on the figures of diagnosis & fatalities. The media reports state that Chinese officials are burying dead on their own and have published their photos. Researchers have also claimed that the bodies in these photos have been buried without any registration.
The Chinese administration has informed that they have quatrained and stated examining more than 1 lakh people, suspected of have infected by the Wuhan coronavirus.