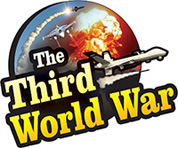 Tehran / Ankara – The Arab nations have severely reacted to US President's proposal to resolve issues between Israel and Palestine. Massive demonstrations were held in Turkey against this proposal. Whereas, Iran has claimed this proposal of President Trump as 'Highway to Hell'. However, Saudi Arabia, United Arab Emirates, Bahrain and Oman have cautiously expressed their stance that they support Trump's efforts, but not essentially his plan. At the same time, these nations have urged Palestinian leader Abbas to initiate negotiations.
Severe waves of criticism have emerged from the Palestinian region, West Land, Gaza Strip, Turkey and Iran after President Trump declared the 'Deal of the Century'. Thousands of Turkish citizens have strongly criticised the US and Israel outside the US Embassy in Istanbul. Furthermore, they also protested out loud that only Muslims have the right over the Land of Israel.
Iran's Supreme Leader, Ayatollah Khamenei's advisor Ali Akbar Velayati claimed that US President Trump's plan had united the Palestinian leaders. He further said that Iran will not sit still on the US-Israel Plan. Iran will not let it succeed either.
The western media claim that although Turkey and Iran strongly condemn this plan of the US, the Arab nations are, however, cautiously supporting it. The representatives of the UAE, Bahrain and Oman were present when President Trump announced the 'Deal of the Century'. All of the three nations have cleared their stance regarding this plan. They have said that they support President Trump's efforts to establish peace and not his proposal.
Moreover, Saudi Arabia too, has taken a stance similar to the other three nations, but have not openly supported or condemned the plan. Referring to this, the Palestine-supporter news agencies have claimed that not speaking against this plan means to support it.