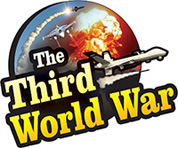 Canberra: "A software would be developed for new drones, which would have the ability to fly independently as also function in tandem with the manned fighter jets. The drones would have the capability to conduct electronic warfare surveillance and collect secret information", the company 'Boeing Australia' indicated that 'fighter drones' equipped with Artificial Intelligence (AI) technology would be developed. In an event held in Australia on Wednesday, the company presented the new 'fighter drones' using 'Artificial Intelligence' technology, which would be tested next year, sources reported.
The internationally acclaimed aircraft manufacturing US company, 'Boeing' has made a significant investment in Australia. Under the investment, fighter drones named 'Loyal Wingman, Advanced Development Programme' have been developed. The Australian government has invested around 3 million dollars for the purpose. Furthermore, it is the first ever fighter plane developed independently in Australia since World War II.
The Loyal Wingman is 38ft-long autonomous fighter drone with a range of flying farther than 3,700 kilometres (2000 miles) and was attempted to provide the maximum capabilities like those of a human-crewed fighter plane. It is the first aircraft manufactured independently by 'Boeing' company outside the US. Many countries could highly demand these type of fighter drones, claimed the Australian Defense Minister Christopher Pyne as he justified the investment.
The first test flight for the fighter drones developed under the 'Airpower Teaming System' would be conducted in the year 2020. The Loyal Wingman would be teamed with the Boeing 'F/A', 'F-18E/F Super Hornet' fighter planes. Boeing official Shane Arnott tried to highlight the drone's importance saying that the loss of a fighter drone would be far less compared to that of a crewed fighter plane.
'The price of the 'fighter drones' is negligible as compared to a manned fighter jet. Similarly, the planes are operationally flexible for various air operations. The Loyal Wingman drones would be used for multi-mission, said Vice-president of Boeing Autonomous System Kristin Robertson as she specified their purpose. Also, the company has indicated that along with Australia, the US would be the primary consumer of the drone as well.
The US with the help of Australia, Japan and India have formed a big league in the Indo-Pacific region where China continues to expand its defence power. The US has taken the lead to make the countries war-ready with advanced defence equipment and the 'fighter drones' Australia is developing seems to be a part of the strategy.