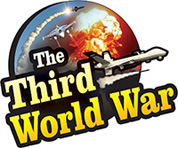 Washington: 'The International Monetary Fund feels that the trade tensions should be resolved to the satisfaction of everyone. It assumes significance against the background of the currently raging US-China trade war, as it has threatened the global economy,' the IMF chief Christine Lagarde warned. At the same time, she cautioned both, the United States and China to take appropriate steps to alleviate the uncertainty regarding the trade war.
US President Donald Trump recently announced the imposition of new trade tariffs against China. The move has left severe repercussions globally. The stock markets in both countries experienced severe turmoil while the Chinese market witnessed its biggest crash since 2016. Along with the crude prices, even the currencies of both the countries have taken a hit, due to Trump's announcement.
Currently, considering the uncertainty around Brexit and the upheavals in the crude prices, fears of an impending economic recession are being expressed. Significant effects of the trade war that Trump initiated last year are evident in the Chinese economy. The shocks to the Chinese economy have unsettled Europe, Africa and even Latin American countries.
Given the background, the Trump announcement could intensify the trade war further. Last year, the two countries had come to a temporary truce on the trade war. However, Trump's decision suggests that the truce has ended while China has indicated an aggressive reply. Thus, Lagarde's statement becomes significant considering the developments.
The international financial institutions and economists have already expressed concerns over the impending economic recession. Therefore, Lagarde's warning only endorses the concerns.