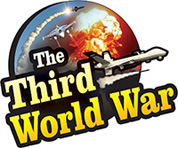 Beijing: China has announced that it will be building floating nuclear projects and 20 such projects will be built. The Chinese officials informed that these floating nuclear projects would lighten up the artificial islands created by China, in the South China Sea. The United States had already objected to the militarization of this region by China. With this announcement of building floating nuclear projects, China has added to the tension further.
Officials of the China National Nuclear Corporation (CNNC), a company connected to the ruling communist party, informed about the floating nuclear projects while talking to a government daily. Last year, China had prepared a prototype of the floating nuclear project. It was tested near the coastline of the Shandong province, in eastern China. But there were obstacles in the plan to build the floating nuclear plant. But the concerned official informed that now, all the barriers in the process have been eradicated. These nuclear power projects generally service the marine oil projects and islands. Russia has built a ship, to break the ice in the Arctic Ocean, with similar nuclear power technology. But as per the information was given by the CNNC official, these floating nuclear projects will service the artificial islands built by China, in the South China Sea. The expected expenditure will be to the tune of $ 2 billion. The Chinese official claimed that these floating nuclear projects would be ready for deployment in the year 2021.
The work on the first floating nuclear project will start by this year-end, and China intends to build 20 such ships. The Chinese official claimed that all the ships with floating nuclear projects are exclusively for the artificial islands made, in the South China Sea. The Chinese officials have claimed that the floating nuclear projects are a need of the future and they will be used only for peaceful purposes. The US and European media and analysts are criticising the Chinese plan, to deploy floating nuclear projects in the South China Sea. The concerned analysts claim that China is nuclearising the South China Sea with the deployment of floating nuclear projects.
Furthermore, the artificial islands and militarisation of these islands, by China, is already a controversial subject. The countries in the Asia-Pacific have opposed this militarisation by China, and the United States has supported these countries. The United States has also continued its air and marine patrolling in this region. In these circumstances, a strong reaction is expected from the United States regarding the Chinese announcement of the floating nuclear projects.