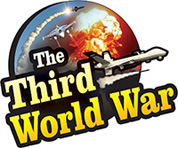 Warsaw: At a time when the tension between the United States and Russia is escalating by the day, large scale war exercises have been initiated by NATO near the western Russian border. These exercises with participation from militaries of 19 countries, will continue for two weeks. The military of Israel, which is a partner country of NATO, will be participating in these exercises for the first time. Russia has reacted to this, saying that the war exercises near its border will lead to instability in Eastern Europe.
These war exercises are being held in the countries of Latvia, Lithuania and Estonia along the Russian border. 18,000 soldiers, tanks, fighter jets, helicopters and military vehicles are participating in these exercises. This is the eighth exercise in the 'Saber' war exercise series organised by NATO near the Russian border.
The US military command in Europe has welcomed these exercises and has reacted saying that, 'It is evident from these exercises that the NATO military is in readiness to help its partner nations in case of crisis.' The US command has also said that these exercises are not meant to be an incitement to Russia.
However, the Russian government has criticised these exercises. 'The NATO exercises near the Russian border will never prove helpful for the safety and stability in Europe,' warned the spokesman of the Russian President Dmitry Peskov. Peskov also raised questions about the military base being built in Poland by the United States.
Poland had invited the United States to establish a military base on its territory, only last week. It had also promised to pay billions of dollars for deployment of the United States military in Poland. Russia is alleging that the United States military base in Poland is a direct challenge to Russian security.
Meanwhile, the Israeli soldiers are participating in these war exercises near the Russian border for the first time. The Israeli military informed that the Israeli paratroopers have landed in the war exercises being conducted in Germany, Poland and the Baltic nations.