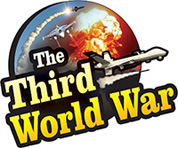 New York: A Muslim Brotherhood supporter, from the United States, made inciting statements 'We neither have machineguns nor F-16 fighter jets. But we have Coronavirus. Use this Coronavirus as a weapon and attack the Sisi government in Egypt. Attack Sisi government, military along with embassies around the world, of Egypt, with Coronavirus.'
This threat by extremists to use Coronavirus as a weapon at a time when the entire world is fighting the menace of the pandemic increases the gravity of the situation. Bahgat Saber, an Egyptian citizen, settled in the city of New York in the United States, uploaded a video on social media a few days ago. A US study group closely monitoring the videos posted on the Al Qaeda, Taliban, IS and other extremist organisations' websites and social media sites, pointed out the threat.
Saber made inciting statements in the video 'Go and meet your friend, working with Egyptian President Abdel Fattah el-Sisi, if you have symptoms like cough, cold and fever. The virus in you will get transmitted to the Sisi supporters. Make efforts in this direction. Use the Coronavirus as a weapon against the government offices and officials.' Saber appealed to the Egyptian soldiers to join this resistance. Saber has also said in his video, 'The Egyptian soldiers who are tired of the corruption of Sisi government should go and shake hands with their superior officials and transmit the virus. Reach the virus to the industrialists and movie stars from Egypt supporting Sisi.'
Saber's incitement is not limited only to Egypt. This Muslim Brotherhood supporter made a despicable appeal that the Muslim Brotherhood supporters, from around the globe, should participate by going to the Egyptian embassies in the countries they live in and transmitting the virus to the officials working there.
Saber has said in his video that he is going to do the same with the Egyptian embassy in the United States. It is not known if Saber has been arrested in this matter. But the threat to the Sisi government in Egypt has been clearly spelt out.
Meanwhile, 294 people have been infected, by Coronavirus, in Egypt and ten people have died. The Sisi government is trying to get aid from the United States, Russia and European countries to stop the spread of the pandemic. But the Muslim Brotherhood supporters seem to have made preparations for biological warfare using the Coronavirus.