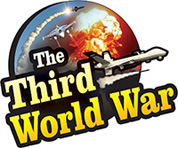 London: Twenty-six soldiers from an Iran-affiliated group were killed in a dreadful airstrike on the Al-Bukamal military base of Iran, in eastern Syria. The Syrian Human Rights Organisation has revealed this information and said that the United States and western countries are responsible for this attack. But the United States has dismissed the allegation.
Ten days ago, one British and two US soldiers were killed in rocket attacks on the US military base at Taji. The United States and the United Kingdom had accused Kataib Hezbollah of being responsible for the attack. At the same time, the United States had warned that the attack on the military base would be retaliated against. Thereafter, in the next few hours, Iranian military bases in eastern Syria came under attack.
It is being said that there were many casualties in the midnight attack on the Al-Bukamal military base of Iran, located near the Iraq border. Possibility of the United States and western countries having carried out this attack also was being expressed. But the issue had cooled off after the United States announced that it had carried out the attack. But as per the information released by London based human rights organisation, on Saturday, a minimum of 26 people were killed in the attack on the Iranian Al-Bukamal military base.
Members of the Iran-affiliated-terrorist-organisation Kataib Hezbollah were present at the base. At the same time, a few Hezbollah members were also present. The Syrian human rights organisation expressed the possibility that these terrorists were killed in the attack. Also, satellite photographs of the destruction caused at the military base have been published.
Meanwhile, the United States and the western countries have rejected the responsibility of the attack. The Syrian media have accused Israel, in the past, for carrying out attacks on this Iranian military base. But Israel had never given any reactions against these allegations.