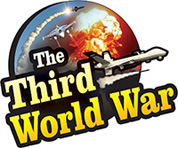 Jerusalem: 'Israel had already declared a Red Line regarding Syria. Any neighbouring country trying to cross the Red Line would face a retaliation similar to the air attacks in Syria,' Israeli Prime Minister Netanyahu warned. However, Russia criticised Israel saying that the passenger airliners passing through the region were under threat due to the Israeli attacks.
While speaking at a program arranged at the Hatzerim Airbase, Netanyahu announced that the Israeli fighter jets were carrying out intense action. Israel had already declared its limit regarding Syria. Also, the Israeli Prime minister had stated that if Iran and its affiliated organisations continue deployment near the Syrian border, Israel will continue attacks on all of Iran's locations in Syria. Nevertheless, Russia criticised Israel heavily for the attacks. Russia alleged that Israel had carried out the attacks at a time when two passenger airliners were passing through the airspace. Israeli Prime Minister replied to the Russian accusations by reminding Russia that it is Israel's objective not to use the Israeli missiles against the general population.
Meanwhile, severe differences between Russia and Israel regarding the latter's attacks in Syria were created in the past as well. In September, a Russian surveillance aircraft was downed during one of the Israeli air attacks. Infuriated by it, Russia deployed its S-300 air defence system in Syria. Moreover, the confidence of the Syrian military and air force was bolstered due to the deployment.