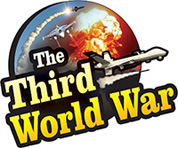 Washington/ Tokyo: The international stock markets sharply plummeted after Apple announced of weakening revenue in China. Not only have the stock markets of the US, Europe and Asia crashed, but the analysts have indicated the world progressing towards a global economic slowdown.
The big companies in the US are expected to be hit heavily due to the US-China trade war. The forecast is turning true after Apple CEO, Tim Cook's speech on Wednesday. Cook spoke about the revenue loss attributed to Apple sales going lower than expected in China. He further added that the decline in sales would occur due to the US-China trade war and the challenges put forth by the Chinese manufacturers.
Cook's address hinted at the Apple sales lowering in India, Russia and Brazil as well along with China. The news of Apple suffering losses in its most significant market-place came as a shock to its investors. Moreover, the investors rapidly began to sell Apple shares after Cook's declaration, and Apple's share prices dropped by about 10%.
Along with Apple, which is one of the companies with huge investments in China, circumstances suggest other US companies may also suffer the same fate. Hence, the shares of the US companies with big investments in China, are being sold off rapidly and its effects are visible on the international stock markets. On Thursday, the US' prime market index, Dow Jones crashed by falling 660 points, followed by NASDAQ by 202 and S&P 500 by 62 points.
The effects of the US stock market crash can be observed in the Japanese, Chinese, South Korean, Taiwanese and the Australian stock markets. Moreover, a slide ranging from 1% to 3% was also seen in most of the European and Asian stock markets. Apple's announced of a downslide in China has resulted in it suffering a loss in its stock market value by nearly $50 billion.
Over the past few weeks, along with the US, the international stock markets have plunged due to the US Shutdown and the US Federal Reserve hike in its interest rates. Moreover, the decline has continued even in the new year following Apple's announcement, the effects of which would soon be noticed on the global stock markets, warned analysts.