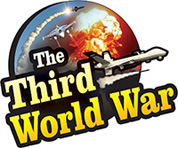 Washington: The US stock markets have witnessed a significant crash amid President Trump's refusal to sign the bill for provisions other than the one for the Mexico wall, Federal Reserve's increase in the interest rates and the trade war. All the three market indexes namely the Dow Jones, S&P 500 and Nasdaq have suffered the highest losses in the decade, and their effects are visible on the share markets worldwide. Recently, former US Congressman Ron Paul had warned against the upheavals in the US stock market forecasting a situation worse than the 1929 recession.
On Friday, there was a record crash in the US stock market, and the most hit are the technology companies. The Dow Jones had dove 414 points to close at 22,445. The Nasdaq Composite Index plunged by 195 points while the S&P 500 by 50.8 points. Moreover, the Nasdaq Composite Index has crashed by more than 8 per cent this week and dove by 20 per cent than its record highest in 2018.
The US stock market crash hit the Asian as well as the Australian and Japanese stock markets. Australia's share indexes declined by 0.7% whereas Japan's Nikkei was down to 1.1%. Even the crude oil rates have crashed, and the Brent Crude was selling at $53.52 per barrel.
The Federal Reserve's increased interest rates and the shutdown are considered to be the main reasons behind the stock market crash. The US Federal Reserve has decided to increase interest rates by 0.25%. Currently, the interest rates in the United States is 2.25% and would become 2.5% after the stipulated increase. Jerome Powell, the US Federal Reserve Chairman expressed concerns over the country's economy while announcing the hike in the interest rates. It is the fourth time the Federal Reserve has increased the interest rates in 2018.
The US-China trade was also an important factor resulting in the stock market crash, and the senior officials have ruled out the possibility of an agreement. Furthermore, White House trade advisor Peter Navarro made a statement saying that there was very little chance of the United States and China signing a long-term deal.