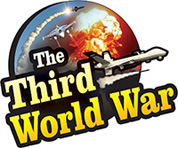 Kabul: 43 people were killed in the terror attack on a government office in Afghanistan capital of Kabul. The Afghan agencies have claimed it to be one of the most offensive terror attacks in this year. No terrorist organisation has accepted the responsibility of the strike. It is being looked at from the perspective of the US military withdrawal from Afghanistan.
The public works department building in Kabul came under attack on Monday. The terrorists launched the attack on the government building with rifles, guns and explosives. Breaking the security cordon of the building, a suicide bomber dashed a car filled with explosives on the main gate of the building. Taking advantage of this, the terrorists entered the building and tried to enter the main office, shooting randomly at anyone in the way.
The encounter between the terrorists and the Afghan security forces lasted nearly for an hour. About 100 Afghanis were trapped in the building while the encounter was on. The Afghanistan government informed that after about an hour of conflict, three terrorists carrying out the attack were killed. One police officer also was killed in the encounter. Ten people have been injured in the terror attacks, and some were saved because they jumped out of the windows.
No terrorist organization from Afghanistan has accepted the responsibility of the attack. But as Taliban is known to have developed a technique for this kind of suicide attacks, it is suspected that the Taliban would be the one behind it. Afghanistan President Ashraf Ghani and Chief Executive Officer Dr Abdullah Abdullah also have accused Taliban of being responsible for the attack.
Only last week, the United States held discussions with the Taliban commanders in the United Arab Emirates. Zalmay Khalilzad, the Special Representative for Afghanistan Reconciliation at the US Department of State, appealed to the Taliban to join mainstream political processes in Afghanistan. The Taliban reaction to this appeal has not yet been disclosed. But within the next few days, US President Donald Trump announced the withdrawal of US military from Afghanistan. The United States has not still withdrawn its military from Afghanistan. Against this background, the terror attack on the Afghan government office in Kabul by the Taliban can add to the tensions.