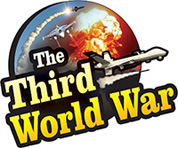 Washington: – The US Space Force Command, formulated to counter the challenges faced in space, carried out its first test of an intercontinental Ballistic Missile (ICBM). The United States announced that the missile launched from the Vandenberg air base crossed a distance of 4,200 Miles. The United States has said that this test is not conducted against any country or any international developments. But Russia has expressed concerns over the test conducted by the US Space Force.
The test was conducted on Wednesday after midnight, from the Vandenberg Airbase of the US Space Force Command. This test was conducted using the Minuteman-3 missile, already deployed in the US defence forces and capable of carrying a nuclear warhead. This missile is already deployed in US Airforce and tests have been conducted in the past. The missile was test-fired, for the first time for the US Space Force, to study the new criteria. The missile has fulfilled all the criteria. But efforts have started to develop a new missile based on the Ground-Based Strategic Deterrent principle.
Minuteman-3 was first inducted in the US defence forces in 1970. Thereafter 400 of these missiles have been deployed on the western US coastline. Whereas, 50 missiles have been kept on standby. Every missile can deliver a payload of 335 Kilotons of thermonuclear explosives. Therefore, these missiles are considered the most lethal. Along with the US air force, these missiles have been deployed with the US Space Force Command.
The United States clarified that the test conducted on Wednesday was not against any country. Also clarified at the same time, that no international developments should be linked to the test. There is exactly one year left in the period of the START agreement between Russia and the United States. Russia is criticising that the United States has purposely chosen this date to conduct the test.
Meanwhile, US President Donald Trump established the Space Force for the security of the US interests in space, in December, last year. The US media are claiming that the United States has issued a warning to Russia and China conducting this first test of the missile.