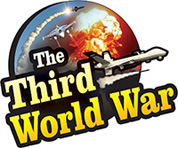 Washington: The activities for the Space Force, announced by US President Donald Trump, a few months ago, have been increasing. Six US airbases will be hosting the bases for the new Space Force. Whereas, the Colorado air base will house the command centre of the Space Force, informed a leading US news agency.
A few months ago, US President, Donald Trump had made an important announcement, regarding the Space Force. President Donald Trump had announced that it is imperative for the United States, to take necessary steps, to guard its space interests, in view of the preparations for a space war by Russia and China. President Trump established an independent Space Command over and above the existing defence forces for this purpose. President Trump had said that the Space Force will be created under this Space Command. But no details regarding the matter had been revealed by President Trump and the officials in the White House.
The US analysts and media were curious, as to where will be the bases of the Space Command and the Space Force. A leading US news agency published the information regarding this and claimed that the activities for the Space Force have been expedited. Six Air bases have been selected for the US Space Command. Buckley Airbase in Colorado will be the headquarters of the US Space Command. Whereas, as per the news agency, the deployment of the space force will be on Cheyenne, Peterson, Schriever, Vandenberg and Redstone bases.
Moreover, the news agency claimed in its report that the selection list of 390 officials and 183 special officers from the defence forces, 827 civilian employees and 50 contractors, for the Space Force, will be announced soon. Referring to this report by the news agency, certain claims regarding the Space force have been made on one of the military websites, too. But neither the US defence headquarters nor the US Air force have made any announcements, in this regard. Therefore, some of the analysts are claiming that the suspense around the US Space Force continues.
Some of the people's representatives from the United States also have accused the administration for not maintaining the required transparency regarding the Space Force.