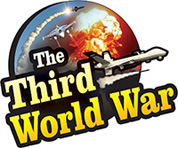 Washington: 'By giving mere lip service to the sanctions imposed by the UN Security Council (UNSC) against North Korea, Russia nevertheless, continues with the activities that violate these sanctions. These are double standards shown by the country which will not be tolerated,' was the stern warning issued by the US Ambassador to the United Nations (UN), Nikki Haley.
Only a few hours ago, the United Nations Confidential report exposed that the North Korean nuclear and missile programs still continue. In view of this event, Haley accused Russia of violating the sanctions by helping North Korea. The new sanctions imposed by the United Nations last year bars all countries from having any political, commercial or economic relations with North Korea.
Referring to the confidential report of the United Nations, US Ambassador Haley accused Russia of continuing to employ North Koreans in violation of these sanctions. Nikki Haley levelled allegations against Russia by citing the reference of the UN Confidential report released two days ago. Since September last year, Russia has employed more than 10,000 North Koreans whereas it provided employment to more than 800 North Koreans in the last eight months, says the report.
Russia is violating the United Nations sanctions by employing North Korean people and this is a matter of grave concern, criticised Haley. She also stated that there was enough evidence supporting the claims. However, Alexander Matsegora, the Russian Ambassador to North Korea, has denied these allegations while claiming that Russia has not allowed entry to any North Korean citizens.
Haley also accused China of violating the UN sanctions by providing employment to the North Korean youth. 'Until it is proved beyond doubt that North Korea has completely dismantled its nuclear program, the United States will not withdraw the sanctions imposed against North Korea,' warned Haley.
Meanwhile, analysts in the United States are claiming that the North Korean economy is getting a boost with the employment of its youth in foreign countries, which renders the sanctions by the UN largely ineffective.