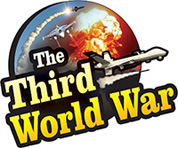 Moscow: US President Donald Trump fired a salvo of criticism at CNN saying, 'The CNN news channel is projecting the wrong and inappropriate image of the United States, all over the world. The United States needs an independent worldwide network to counter it.' Therefore, it indicates an official US channel launching very soon. President Trump has levelled serious accusations against the US media of publishing fake news and partisanship even in the past. Therefore, the US media and President Trump are believed to be on war. Thus, Trump's announcement becomes a part of the very war between the two sides.
President Trump launched a scathing attack on CNN through social media. 'The CNN is known as a powerful medium that projects the United States to the world. However, the CNN is projecting a wrong and inappropriate image of the United States. There needs to be some action to avoid it. The United States needs to consider starting its network, to show the world how great it is in the true sense', Trump thus indicated starting a new network to counter the CNN.'
President Trump has consistently targeted the US media previously as well. In February of 2017, President Trump had made a sensational accusation on the US media of being the 'enemies of the state'. Also, in the month of November last year, he had said that Fox News is a more popular news channel than the CNN. Even so, the CNN international is recognised as a more popular channel but is a massive source of Fake News, he had claimed.
A few months ago, President Trump had showered criticism on the US media over the North Korean issue. Trump had blamed the media by saying that the biggest enemies of the United States citizens are the ones that spread Fake News. He even said that the US media had lost its credibility. The signs President Trump gave hinted towards starting an independent network, which becomes significant considering the past events.
The US government already has its agency called the 'US Agency for Global Media', which runs a few radio and news channels.