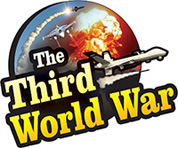 Washington: The US Supreme Court has ruled in favour of the proposal to use the funds of the defence department for President Trump's ambitious Mexico Wall project. As per the Supreme Court ruling, $2.5 billion of defence department funds can be used for building the Mexico Wall. Reacting to it, President Trump called the verdict a major victory.
As proposed by President Donald Trump, the defence department took the decision to provide $ 1 billion for the Mexico Wall project, in the month of March. This decision of the defence department was considered to be a major victory for President Trump. But the decision was challenged in the court of law. On Friday, the supreme court rejected the appeal with five against four majority.
As per the supreme court order, President Trump can use the defence department funds to build the border wall, in the states of California, Arizona and New Mexico. The court order also specifies that USD 2.5 billion of the defence department funds can be used. President Trump and the US legal department have welcomed the decision. Trump reacted that this is a victory for the security efforts along the border and laws.
The White House had indicated a provision of nearly USD 7 billion for the Mexico Wall. A fund of USD 681 million was to come from the US treasury, USD 3.6 billion from the construction fund of the Defence department, USD 3 billion from the Civil Works Fund of the Pentagon and USD 200 million from the internal security department. It was also indicated that the Army Corps of Engineers would start the construction of the wall immediately, following the declaration of emergency.
In the statement issued by the US defence department, in the month of March, Army Corps of Engineers had been instructed to assist the government agencies, to build the Mexico Wall. It was also clarified in the statement that the US defence department had these rights, as per the US laws. The report said that a fencing, 91 kilometres long and 18 feet tall will be built and a provision of USD 1 billion has been made for it.
The Trump administration, in the 2020 budget proposal, forwarded a demand of USD 8.6 billion for the Mexico Wall. At the same time, the defence department showed a provision of USD 12.8 billion for 'Other Projects' and indicated diverting funds from that provision for construction of the Mexico Wall.