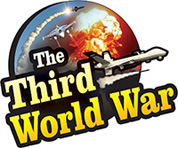 Tokyo: The gigantic US aircraft carrier, USS Ronald Reagan and the largest Japanese helicopter carrier JS Izumo, conducted war exercises in the South China Sea. The United States and Japan clarified that these exercises were held to underline the freedom on movement, in this region. Tension already exists between the United States and China over issues like trade war, Huawei and military ties with Taiwan.
USS Ronald Reagan, the aircraft carrier from the US Seventh Navy fleet, participated in the exercises along with the fleet of its supporting warships. USS Ronald Reagan, having nearly 90 fighter jets and JS Izumo equipped with helicopters, conducted war exercises for four days, in the South China Sea. The Japanese defence ministry informed that air exercises were also conducted along with naval exercises.
The US Seventh Navy fleet declared that the 'The air and naval exercises conducted by the US and Japanese warships were only to underline the freedom of movement, in the South China Sea.' After these exercises, some of the US warships left for the Philippines. US coast guard vessels also have been deployed in the Philippines marine region. Whereas, two Japanese warships left for deployment in the Indo-Pacific region.
At the beginning of this week, the lone Chinese aircraft carrier 'Liaoning' left on tour to the Pacific sector. This Chinese aircraft carrier sailed past the Miyako and Okinawa islands of Japan. Miyako hosts the most extensive Japanese base, and Okinawa hosts the largest US base. The US and Japanese warships held the war exercises in the South China Sea region, following this action by the Chinese aircraft carrier Liaoning. But the Japanese defence ministry clarified that the voyage of the Liaoning in the Pacific region and the war exercises had no connection.
But these become the fourth war exercises, in the last two months, held by the United States with its allies India, Japan, Philippines Australia and Taiwan. Before this, during the war exercises held by the Australian warships, in the South China Sea, China had aimed a laser at an Australian helicopter. The Chinese action came under severe criticism at the international level.
Meanwhile, China is claiming its sovereign right over the entire South China Sea. It has also started building and militarising the artificial islands in this region. Furthermore, it has dismissed the claims made by the Philippines, Vietnam, Brunei, Malaysia and Taiwan regarding rights over the South China Sea. But the United States has continued patrolling with its warships and holding war exercises, in the South China Sea region, dismissing the Chinese claims. Whereas, China is trying to challenge the United States increasing the military deployment on its artificial islands in the region. Therefore, a tensed competition to supersede each other has started in the South China Sea and the analysts have expressed a concern that its intensity will go on increasing in the times to come.