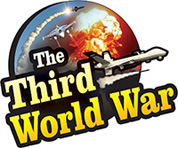 Washington: The United States has imposed fresh restrictions on the export of Artificial Intelligence (AI) software linked to Geospatial Imagery, to China and other countries. As per the order, the companies exporting software in this special category will have to obtain a permit from the US administration. The new restrictions have been imposed to prevent countries like China from using this advanced and sensitive software developed by US companies.
In 2018, China purchased Geospatial software, capable of accurately locating the movements of the tanks, soldiers, fighter jets and warships in a war scenario, from Sweden. It had been revealed that with the purchase of this super-advanced software, the Chinese military would be able to get real-Time-Data and trace movements of fighter jets and warships and get the speed they are travelling at, as well. This purchase shocked even NATO, along with the United States.
Incidents of cyberattacks carried out by China, on the European and US companies engaged in the development of such software, had been exposed before the purchase of the software from Sweden. It was also exposed that groups associated with the Chinese military were trying to extract information as well as the code from the American and European companies. It had also been claimed that China was trying to copy the technology through the medium of researchers and students sent from the educational institutions cooperating with the Chinese intelligence agencies and military, to the US universities. Against this background, the United States took quick steps to stop misuse of advanced technologies like AI and Robotics, by China.
In 2018, the US Congress passed a law to allocate special rights to the commercial department of the country, to ensure that the sensitive software does not fall in the hands of enemy countries like China. This included rights to impose restrictions on the export of this software based on economic and security concerns. This provision to implement the rule that export of AI software related to the Geospatial Imagery, will need a permit, falls under the same law.
AI software related to Geospatial Imagery stores satellite photographs and information received from the radar, sensors and drones. This information is continuously updated. This software is capable of handling multiple tasks per second to produce a clear picture of any territory. The AI component in the software is claimed to increase the efficiency of the software.
As per Chinese law, any company supplying software has to provide a detailed code of the software. For the security of the country, China insists that all the companies have to follow this preliminary rule while dealing with China. It is believed that the new rules have been implemented in the United States, as it is feared that open and easy export of this software to a country like China, will be a threat to the security of the United States.