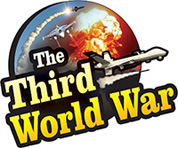 Washington: Anatoly Antonov, the Russian Ambassador to the United States, has made a crushing accusation 'The Intermediate-range Nuclear Forces (INF) treaty signed by the United States with Russia, was for the safety of the European countries. This treaty had no connection with the security of the United States. Therefore, the United States has threatened the security of the European countries, attaching more importance to missile manufacture.' Antonov lashed out at the United States while talking to a Russian news channel.
The United States recently announced that the manufacture of the missiles capable of Mach 5 speed, was in its final stages. Airforce Secretary, Heather Wilson had justified the production of Hypersonic missiles, saying that as Russia and China are making efforts to make Hypersonic missiles, the United States also has increased its speed for missile readiness. The Russian Ambassador fired a salvo of criticism, following this statement.
Antonov mentioned the agreement signed between the United States and Russia for this purpose. Antonov claimed that this agreement signed by the presidents of the United States and Russia in the year 1987, was for the security of the US allies in Europe. As per the Russian Ambassador, the United States was never under the threat of Russian missiles and nuclear weapons. Antonov warned that despite this, the United States withdrew from the INF, jeopardising the security of the European allies.
Antonov blamed that the United States took this decision to be able to manufacture ballistic and hypersonic missiles. The United States, itself involved in manufacturing missiles is suggesting that Russia should stop the manufacture of '9M729′ missiles. The Russian Ambassador termed this as double standards. But Antonov clarified that Russia, a permanent member of the UN Security Council, will not back off because of the pressure from the United States.
Meanwhile, the European countries are expressing concerns that Russia will deploy ballistic missiles along the European border, following the US withdrawal from the INF. Therefore, after this, France organised air exercises to counter a nuclear strike. Although Russia is alleging that the United States has left the European countries to their fate, in reality, the United States has taken necessary steps for the security of its east European allies, with adequate deployments.