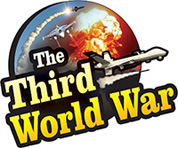 Paris: 'The fresh taxes imposed by the United States on the import of Steel and Aluminium from Europe are totally unjust and dangerous for global development. The decision about initiating a trade war with Europe, which is the closest and largest trade partner of the United States, lies entirely with the United States. The United States agencies will alone be responsible for this,' were the stern words used by the French Finance Minister to threaten the United States of a trade war. The Trump administration in the United States has indicated imposition of new taxes on imports from Europe and an announcement to that effect is expected on Thursday evening.
Since assuming office, President Donald Trump has aggressively promoted the 'America First' policy and has openly warned that henceforth, only agreements that benefit the United States will be signed. After taking over the reins of Presidency, he had even stopped discussions about the TTIP agreement with Europe. Subsequently, he had warned about imposing taxes on European countries accusing that they were reaping huge profits from the trade agreements with United States. Trump had said that the steel, aluminium and cars imported from Europe will be targeted.
In the month of March, Trump took an aggressive decision and announced imposition of sanctions on China and the European countries. He had given a timeline to the European countries and had indicated willingness to negotiate during that period. But the discussions with the European leaders and officials have proved to be futile and the decision of imposition of taxes has been sealed by the United States.
On this background, US Secretary of Commerce, Wilbur Ross and Trade Representative, Robert Lighthizer are on a Europe visit. Both these leaders had a discussion with French Finance Minister, Bruno Le Maire about the trade issues. Addressing the press after these discussions, the French Finance Minister clarified that the European nations will not back off under any circumstances.
'Surplus production is a problem created by China, Europe is not a party to it. If the United States decides to take an aggressive action against Europe then our American friends should remember that Europe can also give a severe reaction,' the French Finance Minister warned the United States in these words.
'International trade is not some gunfight in the wild west of the United States. One cannot stop and look for survivors on the other side once an attack begins. Please remember that the trade war will severely affect the development of global economy,' French Finance Minister, Bruno Le Maire lashed out at the United States.
Following France, Germany also has taken an aggressive stance against the United States' action and their Chancellor, Angela Merkel has warned that there will be a unified and decisive retaliation.